Gift Certificate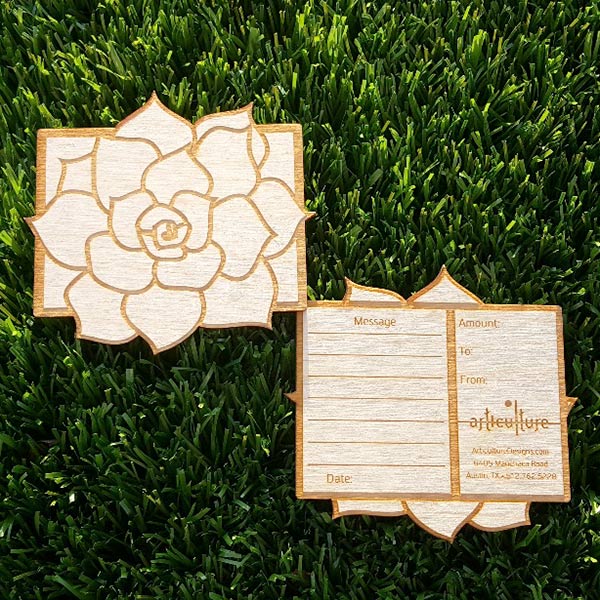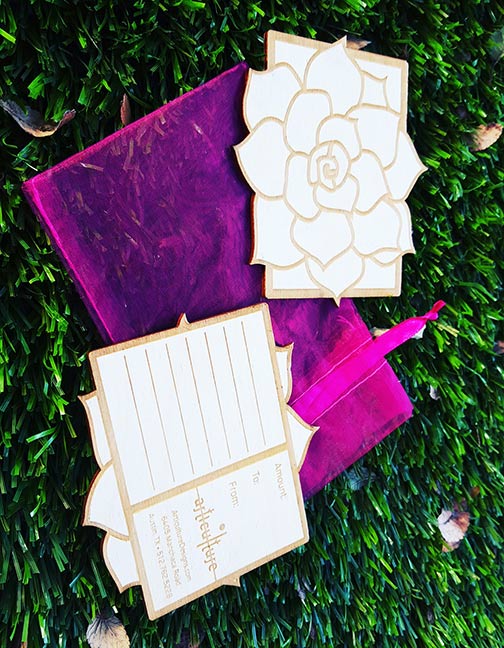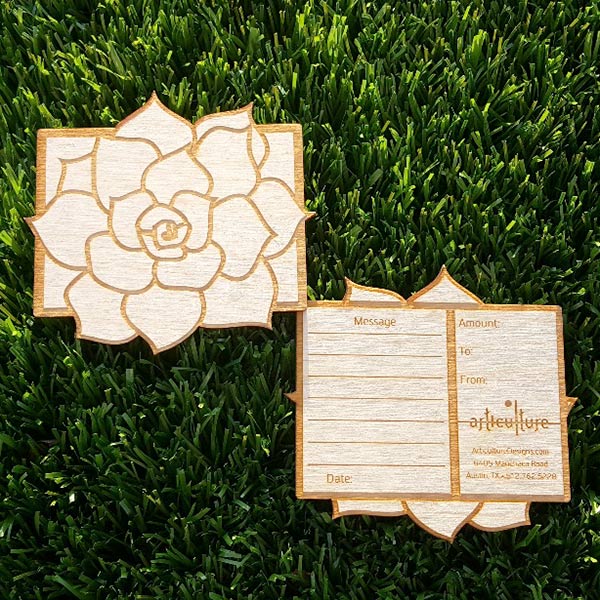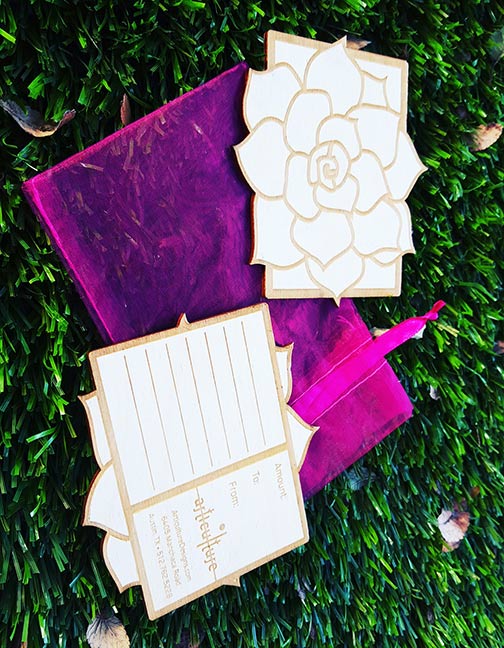 Gift Certificate
Who wouldn't want an Articulture gift certificate!? And we think 3-D etched succulent gift cards are as unique and smile-inducing as whatever they'll be used for!
Also available as virtual gift cards for redemption on our online store. In this case, indicate the name and email address of recipient during checkout in "Comments" section.
You know how fun it is to explore the Articulture boutique, and all the unique treasures. You know what's more fun than that? Doing it with a gift certificate in hand!
Anyone who likes home decor, garden design, living plant art, innovative design....they love Articulture!