Hanging Aerium Orb Kit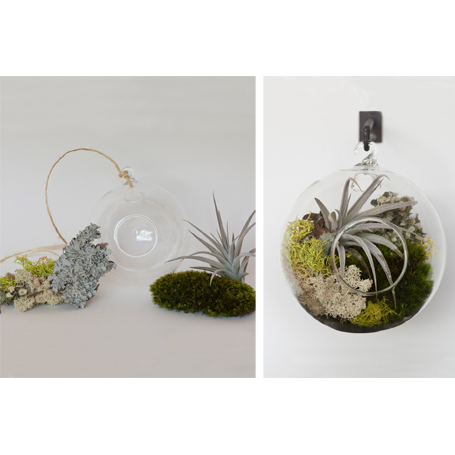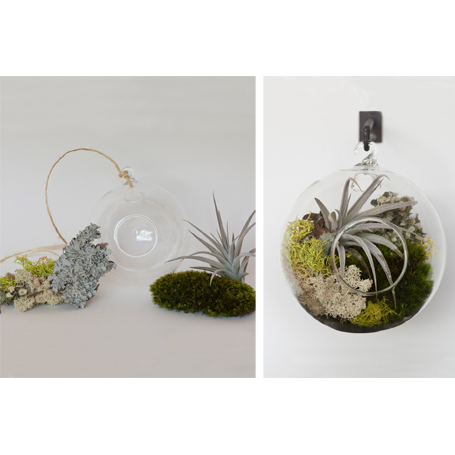 Hanging Aerium Orb Kit
FREE SHIPPING WITHIN THE U.S. ON ALL ORDERS OVER $50: Enter coupon code FREESHIP during checkout.
Your DIY Hanging Aerium Orb Kit includes everything you need to make your own lovely little world. Air plant, gravel, mosses, glass orb.
Simple care instructions included. (Sneak peek: place in room with good light and spritz once a week or so.)
Easily Hang with any string from from a ceiling hook. Or add one of our wall hooks for an extra elegant touch!
Small is about 4" diameter. Medium is about a 5" diameter. Large is about a 6" diameter.