Mini Living Walls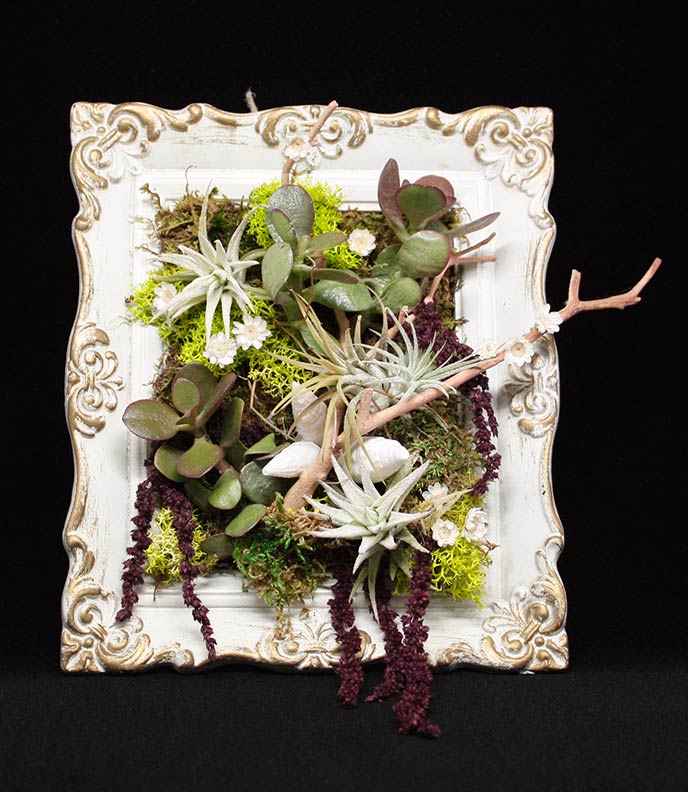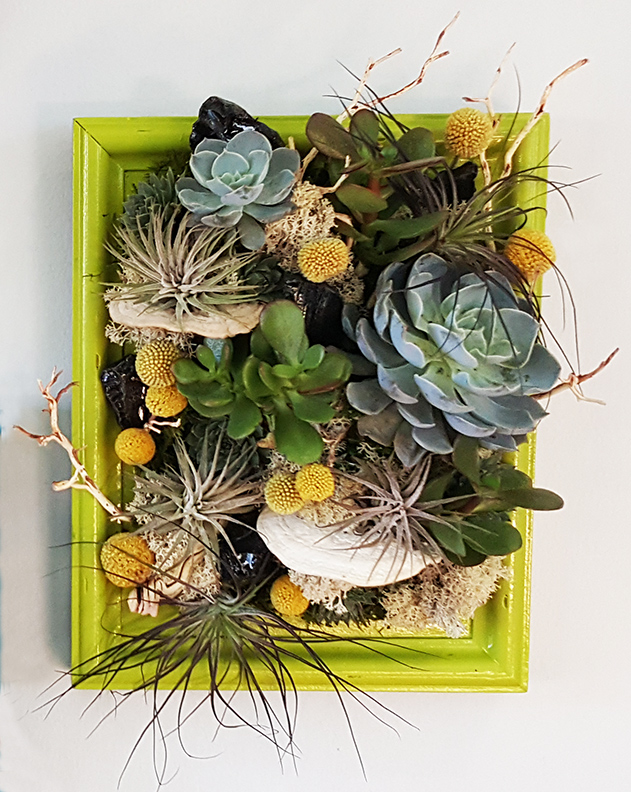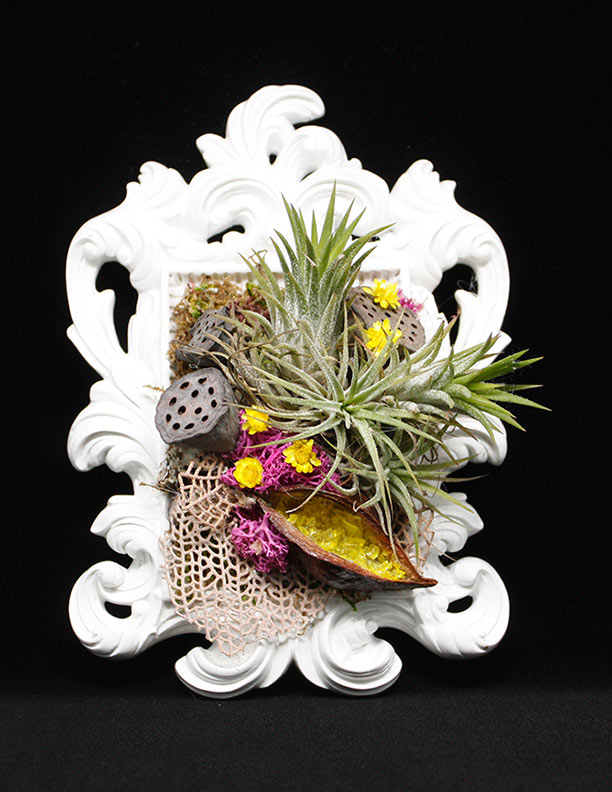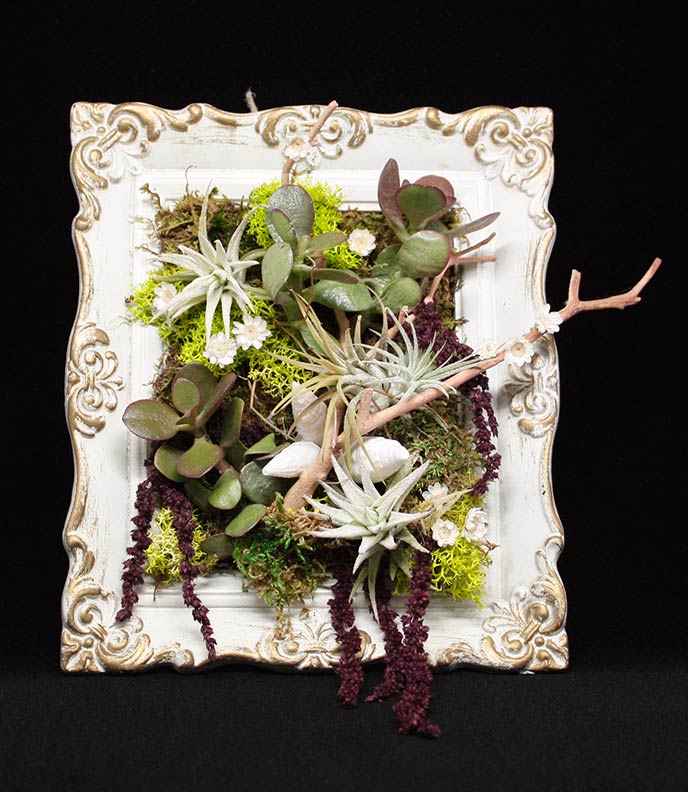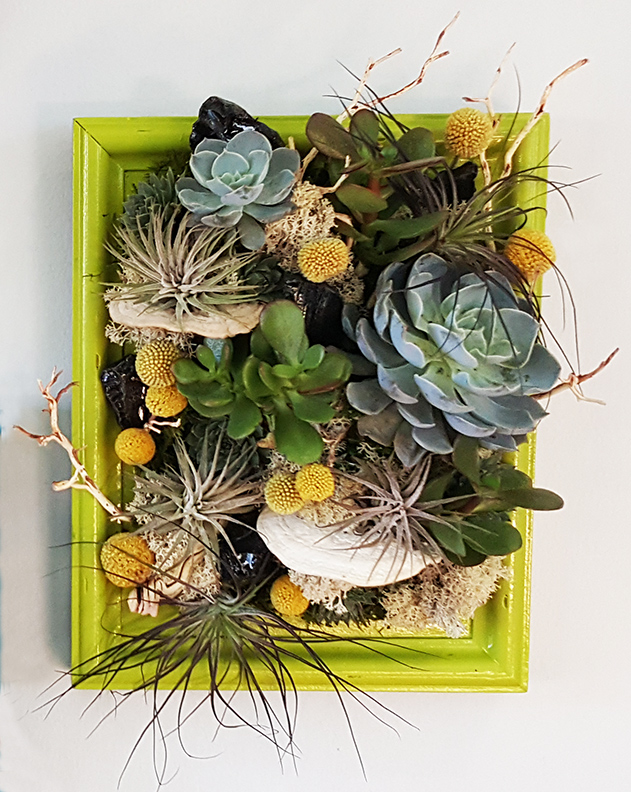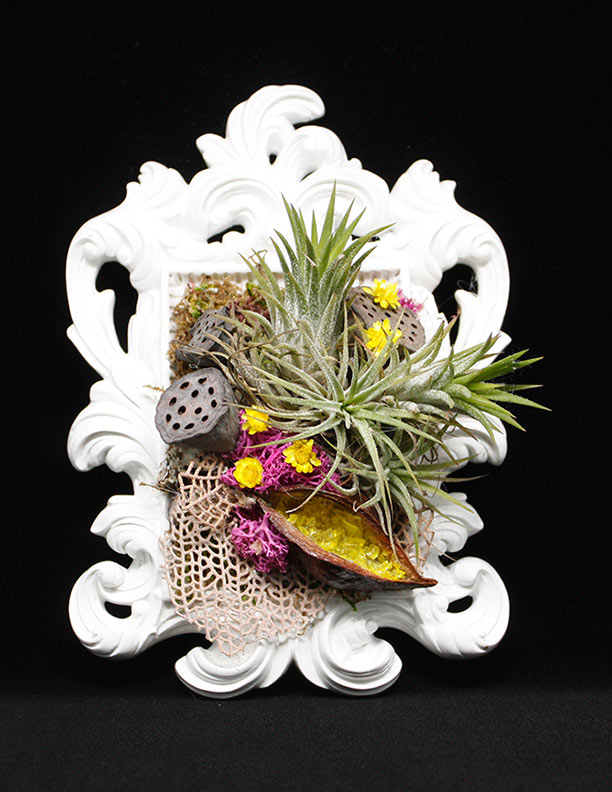 Mini Living Walls
FREE SHIPPING WITHIN THE U.S. ON ALL ORDERS OVER $50: Enter coupon code FREESHIP during checkout.
Because everything is more delightful when miniature!
Each mini living wall is one-of-a-kind art piece. Photos are representative, but each one is handmade and unique!
Sizes
Mini: 3" x 4" planted area of frame

NotSoMini: 5" x 7" planted area of frame
More details below!
These mini living walls are our most popular item!
Each piece is handmade by Articulturist plant artists, for a one-of-a-kind treasure perfect for gifts or to treat yourself.
If you'd like certain color frame or materials, please specify in the "comments" section during checkout. We'll do our best to accommodate, but can't guarantee we'll get it exact. If it helps, we've had 100% "I love this!" success factor so far.
Care is simple. Place in a room receiving good light. Spritz air plants every other week; spray root area of succulents once a month.