Gold and Silver S-Hooks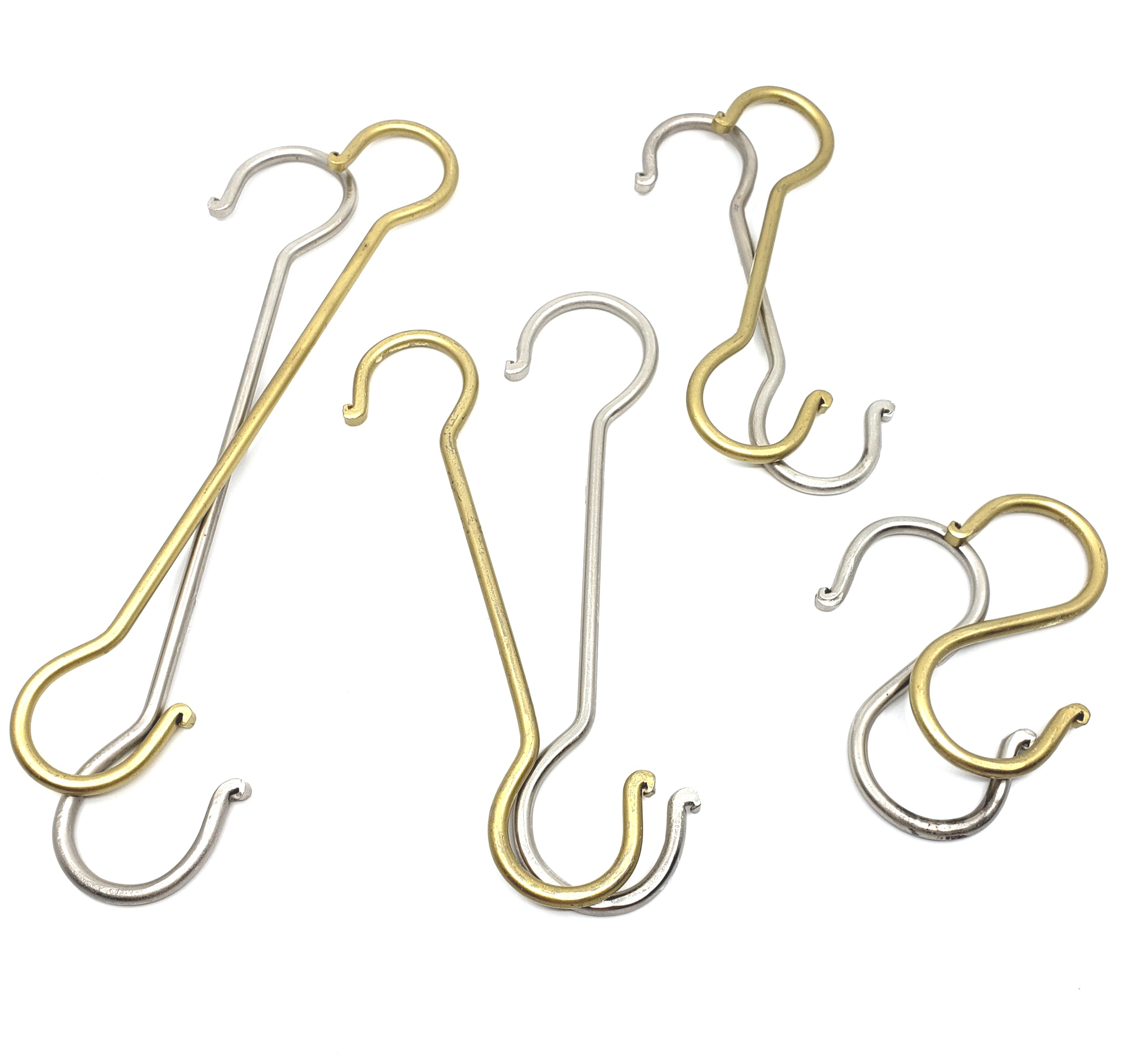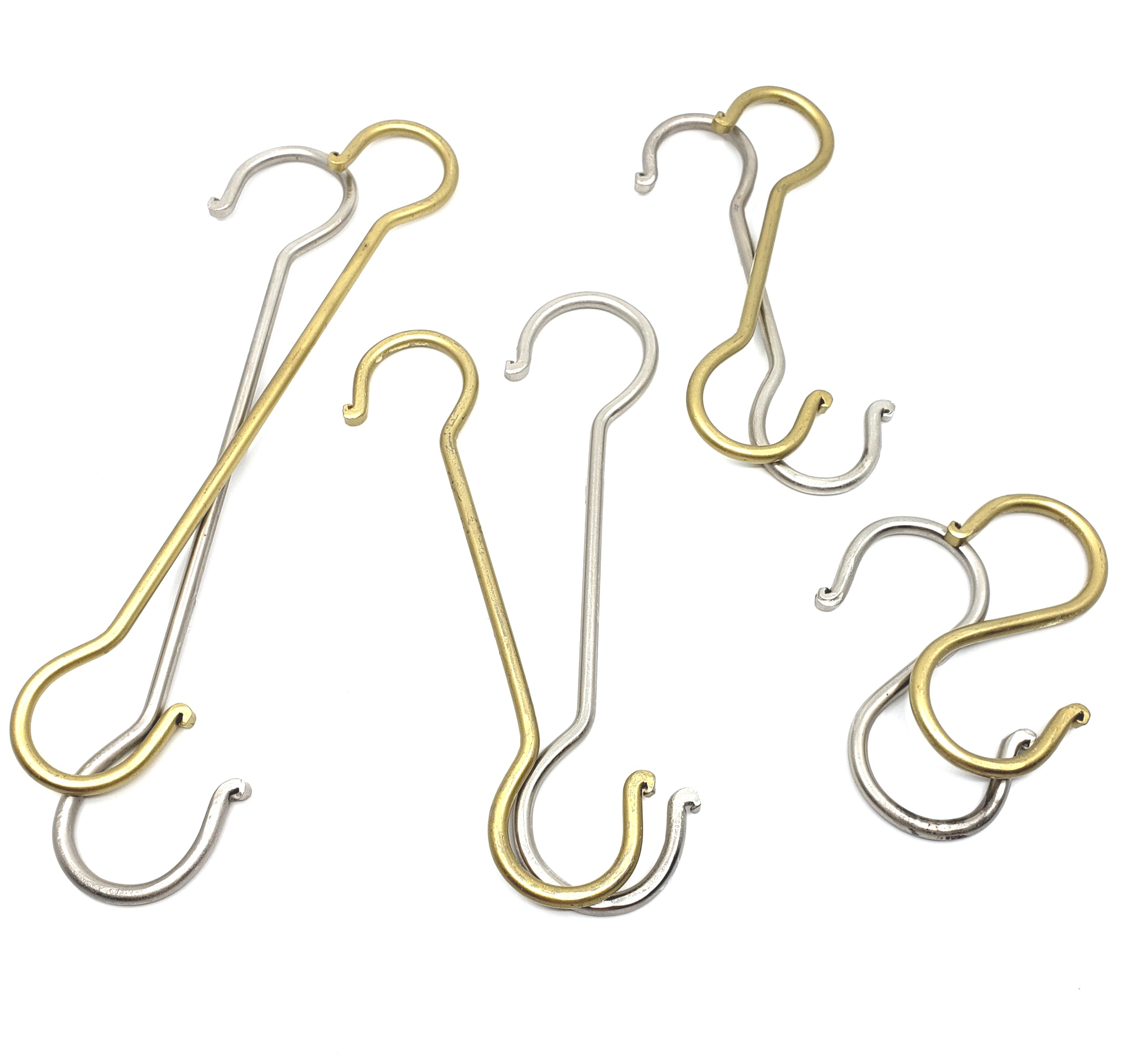 Gold and Silver S-Hooks
FREE SHIPPING WITHIN THE U.S. ON ALL ORDERS OVER $50: Enter coupon code FREESHIP during checkout.
These S-Hooks are from ordinary! Kick your hanging game up a notch with these beauties available in gold and silver!
Gold and Silver S-Hook Sizes:
Small = 4.5" tall

Medium = 7.25" tall

Large = 9.5" tall

X-Large = 12.25" tall
Decorative chain perfect for hanging Articulture orbs from wall hooks or ceiling eye hooks. 10-inch and 36-inch long options.