You're Invited to Articulture's Grand Opening Celebration, April 9th
Special Media Perk: A free Ariculture gift! (Please RSVP so we know how many to make.)
When: Saturday, April 9, 5-9pm

Where: Articulture Designs, 6405 Manchaca Rd

What: A fun night at one of Austin's most unique galleries/boutiques. Plus:

Complimentary food and drinks
5% of sales donated to local Austin charity
Live entertainment
Raffle tickets for gift certificates

One of Austin's premier design firms, Articulture Designs®, has entered a new era, with a new brick-and-mortar boutique. Known for groundbreaking living walls and breathtaking botanical design, the new Articulture® boutique expands the firm's own repertoire. Additionally, the boutique offers home and garden décor products from premium and hard-to-find brands and international designers.
Articulture had a soft opening in mid-January 2016. Word-of-mouth has kept a steady stream of customers coming while final touches are being completed to the space and the ¾-acre grounds. A calendar of Articulture programs has already begun with hands-on DIY plant design classes, and will expand to include supper clubs, movies, and yoga in the garden.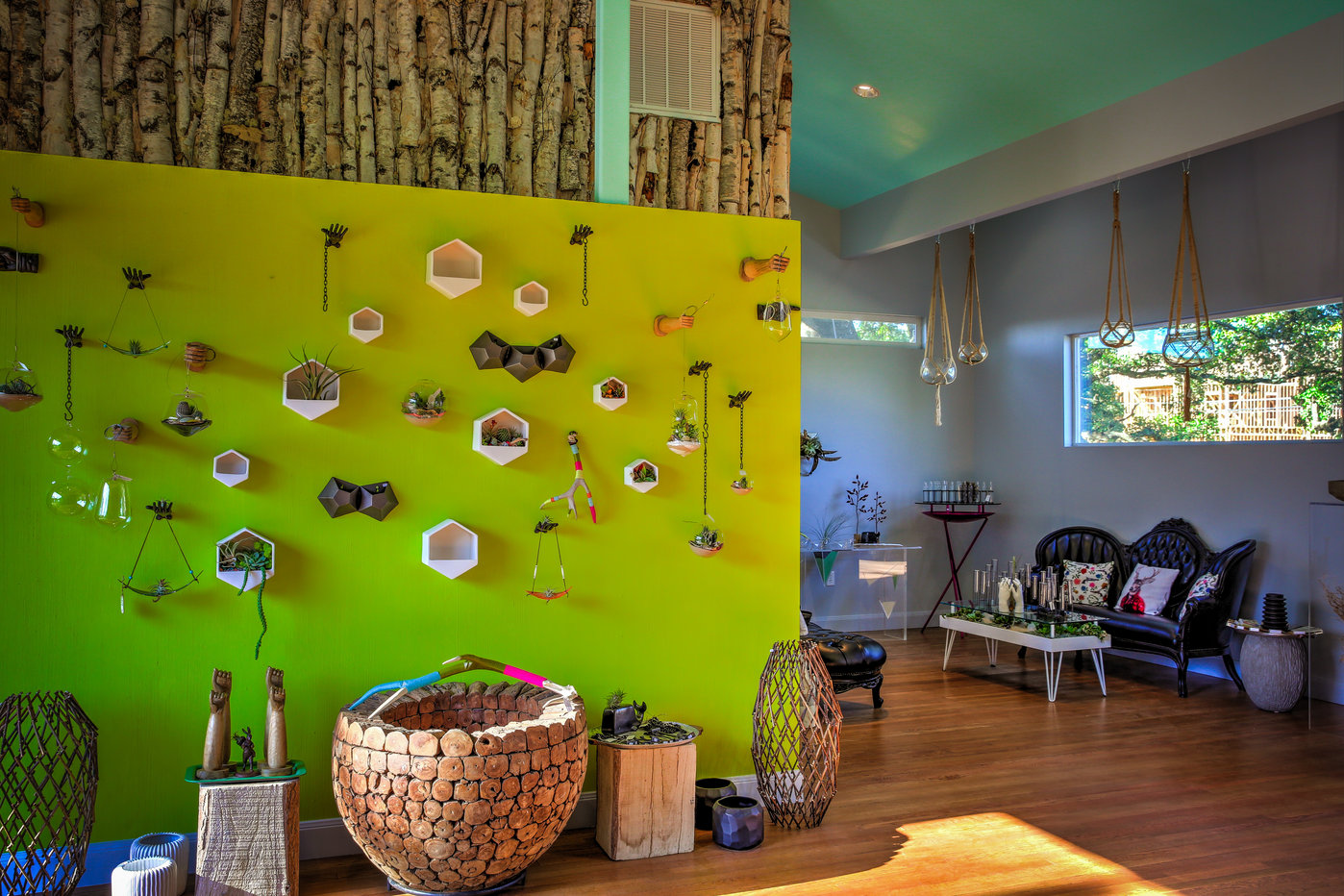 Art is Alive® -- About the new Articulture Expansion
Immediately upon entering Articulture one is struck by a counter-balance of design sophistication and inviting accessibility. The Articulture Living Furniture lines and signature living walls are on display along with smaller tabletop terrariums and plantscapes. Additional product lines range from unique plant vessels to designer outdoor pillows to high-end garden accessories, and quite a bit in between.
The Articulture space itself is a work of breathing art, with birch and moss walls commanding attention, the former rising to the 14-foot high gallery ceiling. "I've been dreaming this space in my head for years as I worked out of our cramped home studio," says owner and design principle Monique Capanelli. "To see it for real finally is almost surreal."
A true homegrown success story, Capanelli launched Articulture Designs out of her home studio in 2009. Buoyed by steady year-after-year growth, Articulture bought commercial property at 6405 Manchaca Road in Spring 2015, followed by a major renovation to the 2,200 square-foot building for the remainder of the year. Capanelli took on the role of designer and general contractor herself while maintaining the growth of Articulture's core business, which includes high-profile living walls like Whole Foods Market Domain and Shake Shack, as well as countless residential clients.
For more information, high-resolution images, or to schedule an interview with Monique Capanelli, please contact Dante Dominick at 512-769-2589 or dante@articulturedesigns.com.